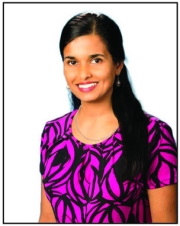 Specialties
Medical Oncology
Hematology
Languages
English
Primary Location
3130 SW 32nd Avenue
Ocala, Florida 34474
Phone Number
352.732.4032
Rama Balaraman, M.D.
College
Thanjavur Medical College, Thanjavur, India
Internship
Sydney, Australia
Residency
St. Mary's Health Center Affiliated with St. Louis University School of Medicine, St. Louis, MO
Fellowship
University of Missouri, Columbia, St. Louis, MO
Launceston General Hospital and Holman Clinic Australia
Board Certification
American Board of Certified Hematology
American Board of Certified Medical Oncology
Affiliations
Certifications
Fellow of Royal Australasian College of Physicians
Professional Memberships
American Society of Clinical Oncology
American Society of Hematology
Hospital Privileges
Ocala Regional Medical Center (Active)
Advent Health Hospital (Active)
West Marion Hospital (Active)
Research Interests
Lung, Head, Neck, Breast Cancer
Publications
Author of numerous publications and abstracts
Biography
Dr. Balaraman enjoys gardening, cooking, nature walks, reading, yoga, and spending time with her daughter, Abby. She believes strongly in parental involvement and volunteerism in school. She is a public speaker on a wide range of topics from cancer survivorship, to public cancer policy, to new age medicine.

Locations & Physicians
Search