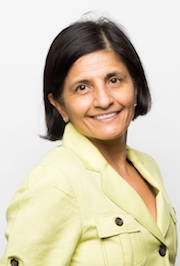 Specialties
Medical Oncology
Hematology
Languages
English
Primary Location
3130 SW 32nd Avenue
Ocala, Florida 34474
Phone Number
352.732.4032
Anju Vasudevan, M.D.
Medical School
Lady Harding Medical College and Hospital, University of Delhi, New Delhi, India
Residency
Bergen Pines County Hospital, Paramus, New Jersey
Fellowship
Roswell Park Cancer Institute and Buffalo General Hospital, Buffalo, New York
Board Certification
American Board Certified Internal Medicine
American Board Certified Medical Oncology
American Board Certified Hematology
Affiliations
Ocala Regional Medical Center (Active)
Advent Health Hospital (Active)
West Marion Community Hospital (Active)
Memberships
American Medical Association
Florida Medical Association
American Society of Internal Medicine
Marion County Medical Society
American Society of Clinical Oncology
Biography
Dr. Vasudevan enjoys reading, karaoke and dancing. She is married to Dr. Ram Vasudevan, who specializes in cardiology. Their two children are both in colleges in the northeast, and are pursuing careers in medicine and veterinary medicine, respectively.
Locations & Physicians
Search