Related Links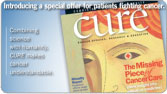 ---
Florida Cancer Affiliates Expands Patient Access to Cutting-Edge Care with the Addition of Ferdy Santiago, MD
Sep 1, 2015
Naples and Fort Myers, Florida - Florida Cancer Affiliates (FCA), a community-based radiation oncology, medical oncology, and hematology practice announces that Ferdy Santiago, MD, has joined its practice and has begun seeing patients at its two centers at 8570 Granite Court, Fort Myers, Florida 33908 (Call 239-313-2740 to schedule an appointment) and at 11181 Health Park Boulevard, Naples, Florida 34110 (Call 239-653-9118 to schedule an appointment). Dr. Santiago is fluent in written and spoken English and Spanish.
Dr. Santiago comes to Florida Cancer Affiliates from his fellowship training in medical oncology/hematology at Wake Forest University Baptist Medical Center, Winston-Salem, North Carolina. Dr. Santiago is board certified in internal medicine. He completed his internal medicine residency at Lehigh Valley Hospital and Health Network in Allentown, Pennsylvania. Dr. Santiago received his medical degree from the Ponce School of Medicine in Ponce, Puerto Rico, where he served as president of the graduating class. He also holds a Bachelor of Science degree in biology from the College of New Jersey in Ewing, New Jersey, where he served as president of the first year class and vice president of the Minority Medical Education Program. Dr. Santiago was awarded Dean's List in his last two years.
Dr. Santiago is certified by the American Board of Internal Medicine and is a member of the American College of Physicians, American Society of Clinical Oncology and the American Society of Hematology.
Return to News